Perched Setting Ring Rose Gold with Oval Pink Tourmaline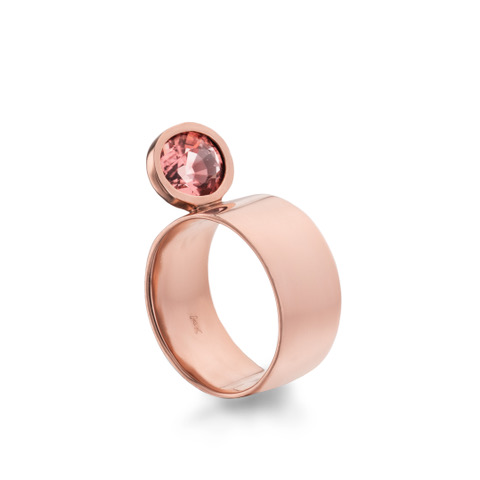 Perched Setting Ring Rose Gold with Oval Pink Tourmaline
The PERCHED SETTING ring is our signature setting. It is a very unique setting that allows you to see the back of the stone as well as the front and lets the light shine through enhancing the sparkle and color of this exquisite pink tourmaline.
14K Rose Gold
Approx. 3.5 Carat Pink Tourmaline
Each piece in handmade and has unique variations.
Please contact us for special orders.